Property Management Overview
Our company specialises in the management of commercial, industrial and retail properties. We do not manage residential properties which require a different skill set and infra-structure.
In managing property we view our appointment as far more than a mere collector of rent and outgoings. We offer a service whereby we approach our owner's instruction as an Asset Management which encompasses a very broad spectrum of responsibilities.
The Asset Management Services that we offer can be tailored to each client, property or tenants specific requirements.
Accordingly we refer to your management as Asset Management which is undertaken by our Asset Management Division.
Our associated residential division within the Universal Realty Group is available to manage any residential investment properties.
Please click here to view our brochure Know How – Asset Management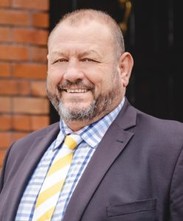 Contact Grant Miller m. 027 5737 618 e. grant.miller@raywhite.com